BIO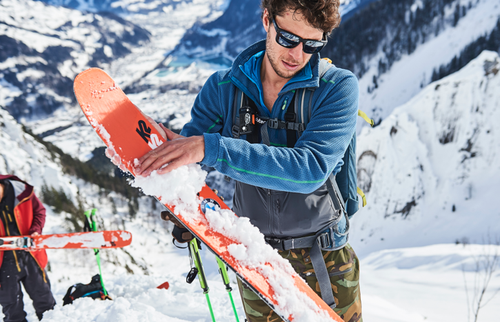 The Story:
Roman Rohrmoser was born and raised in Zillertal, Tirol. His dad put him on skis at the age of two. Until he was 15 years old, he was an alpine racer and won a lot of national and international races and competitions.
Then it was time for a change and he followed his passion. Skiing off-piste, skiing powder and jumping off cliffs. His parents weren´t that happy at first, but soon they changed their mind when they saw how talented Roman was and got his first sponsor deals under his belt.
Roman skied on the Freeride Rookie Tour for the first 2 years, before the Freeride World Tour had been developed. When he felt he had enough of competitions, he decided to focus on photo and filmshoots and just freeskiing.
Over the last few years, he can boast segments in dozens of ski films with nearly every major production company on the planet, like Warren Miller Entertainment USA, Nimbusindependent.com USA, Junkies on a budget, ...
He travels a lot, but is always glad to be back home to see his family, friends and enjoy mother-nature. Beeing out there is what he really loves to do. During summer time on his bike, surfboard, climbing or hunting. And in winter skiing or on the Äsmo (noboard).


words by Peter Mathis - photographer and Haselblad Master